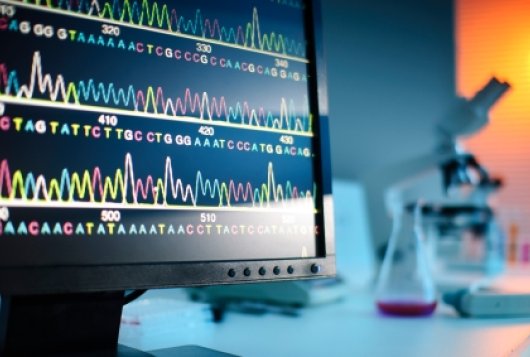 Event
EPIZONE Workshop on Next Generation Sequencing applications and Bioinformatics
Scope: The workshop is aiming to provide a beginner's level introduction to Next Generation Sequencing technologies and NGS applications in veterinary virology, including data analysis and bioinformatics aspects. No prior knowledge of bioinformatics is required. A mix of theoretical lectures and practical bioinformatics sessions on model datasets will provide participants with proper insights to allow planning of NGS projects and further self-study. This information is supplemented with in-depth case-study presentations by members of the epi-SEQ project (www.episeq.eu), explaining the rationale behind experimental design, technology selection, bioinformatics workflow choices, etc.
Target audience: to allow a sufficient level of interaction between trainers and participants, the workshop will be limited to a maximum of 20 participants. We are specifically aiming the program at scientists just starting to use NGS technologies or planning projects involving NGS.
Selection of participants: We ask candidates to briefly present their background (education, current position, etc.) and ongoing or planned NGS projects. Provide a max. 250 word abstract describing your projects or interest in NGS technology and background to steven.vanborm@coda-cerva.be by 14 March 2016. Applicants will be informed by 15 March 2016 about the result of the selection procedure.
Venue: Veterinary and Agrochemical Research Center, Uccle campus, Rue Groeselenberg 99, B1180 Uccle (Brussels).
Costs: No registration fees will be requested from participants coming from EPIZONE member institutes. External applicants: a 375 € registration fee applies. Travel and subsistence costs are the responsibility of the participant A limited number of travel grants for Young Epizone members may be available .
Local organizer: Steven Van Borm, CODA-CERVA
Trainers:
Steven Van Borm, CODA-CERVA, Belgium
Elisabeth Mathijs, CODA-CERVA, Belgium
Richard Orton, University of Glasgow, United Kingdom
Dirk Höper, FLI, Riems, Germany
Alice Fusaro, IZSVe, Padova, Italy
Fredrik Granberg, SLU, Upsala, Sweden
Graham Freimanis, Pirbright Institute, UK
Yannick Blanchard, ANSES, Ploufragan, France
Alex Bossers, CVI, Lelystad, The Netherlands