Article
9 Keynote Speakers
Key note speakers
Eeva Tuppurainen
After receiving her veterinary degree from the Faculty of Veterinary Medicine, University of Helsinki, (1986) Eeva Tuppurainen worked for 16 years as a private veterinary surgeon. Between 2002 and 2004 she completed her research-based MSc studies at the Department of Veterinary Tropical Diseases, Veterinary Faculty, University of Pretoria, South Africa on diagnostic methodologies for lumpy skin disease virus (LSDV). Since 2004 she has been working at the World Organization for Animal Health (OIE) Reference Laboratory for lumpy skin disease (LSD), sheep pox (SPP) and goat pox (GTP) at the Pirbright Institute. Since 2006 she has been heading the Capripox Reference Laboratory at Pirbright and in 2007 she was appointed to OIE international expert for LSD, SPP and GTP. Her special interest is epidemiology, control and eradication of the OIE-listed animal diseases and enhancement of diagnostic capacity in national laboratories in developing countries. Most recently she has been investigating the vector capacity of ixodid ticks for LSDV.

Kris De Clercq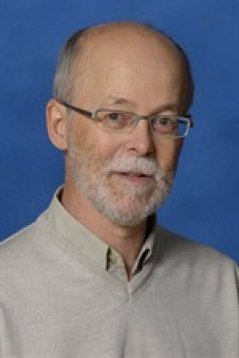 Doctor in Veterinary Medicine in 1981, Faculty of Veterinary Medicine, State University of Gent, Belgium and 'Master of Science in Animal Production' in 1983. Since 1985 working at the CODA-CERVA. (Veterinary and Agrochemical Research Centre, Brussels-Ukkel, Belgium), Department of Virology. Head of Section Vesicular and Exotic Diseases since 1999. Vice-President of the OIE Scientific Commission since 2009. Head of the OIE Collaborative Centre and the FAO FMD Reference Centre. Since 1995 Member, from 1997 till 2007 Chairman and since 2007 Vice-Chairman of the EuFMD Research Group of the FAO European Commission for the Control of Foot-and-Mouth Disease. Co-ordinator of the EC research project FMD-ImproCon and FMD-DISCONVAC on the Improvement of FMD Control. Partner in several European and national research projects. Author of 110 peer reviewed scientific papers and 92 international scientific reports on FMD or bluetongue.
Wim van der Poel
Prof. Dr. Wim H.M. van der Poel, DVM is senior scientist at the Central Veterinary Institute of Wageningen University and Research Centre, The Netherlands. His research activities have focussed on veterinary virology, emerging and zoonotic viruses and food borne viruses. He is also coordinator of the EPIZONE European Research Group, the veterinary research network on epizootic animal diseases.
Previously, from 1996 to 2004, prof Van der Poel has been working on research of viral zoonoses and food borne viruses at the National Institute for Public Health and the Environment in Bilthoven, The Netherlands. At this institute, from 2000-2004, he was also heading the National Reference Laboratory for Microbiological Contamination of Bivalve Molluscs.
Prof. Van der Poel is a member of a number of scientific committees, advisory panels, boards and professional bodies in the field of veterinary virology, and he has been involved in many national and international research projects on viruses in animals and foodstuffs. Throughout his career he has (co)-authored more than 100 scientific papers and reviews in the field of veterinary virology, he has made more than 150 contributions to international conferences, and he has often served as an ad hoc reviewer for scientific journals and granting agencies. In February 2009 he has accepted an honorary visiting chair on Emerging and Zoonotic Viruses at the University of Liverpool, United Kingdom.
Prof. van der Poel graduated in Veterinary Medicine in 1988 and completed his PhD in veterinary virology at the Utrecht University in 1995. He is a registered specialist in veterinary microbiology within the Netherlands Royal Veterinary Association and a registered research worker in medical microbiology within the Netherlands Royal Microbiology Association.
Johan Neyts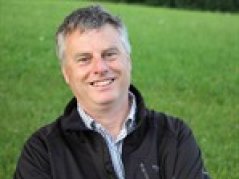 Johan Neyts is full professor of Virology at the University of Leuven, Belgium. His research is focused on the development of novel antiviral strategies against a number of viruses including picornaviruses (rhinovirus inhibitors for the prevention and treatment of exacerbations of asthma and COPD by these viruses) flaviviruses (mainly dengue) and the hepatitis C virus (HCV). Three (classes of) molecules discovered in his laboratory made it to advanced clinical studies in patients chronically infected with the HCV. His work has been published in more than 280 peer reviewed papers and bookchapters. He is on the editorial board of a number of journals including 'Antiviral Research', member of several national and international scientific committees and on the board of the International Society for Antiviral
Research. He is the co-founder and Chief Scientific Officer of the spin-out
company Okapi Sciences NV, which is developing antivirals for use in veterinary medicine. He teaches medical virology at the school of dentistry and the school of medicine at the University of Leuven. He has been honoured with a number of awards including from the International Society for Antiviral Research, the Royal Belgian Academy of Medicine and the Belgian Fund for Scientific Research.
Christian Gortazar
Head, SaBio (Sanidad y Biotecnología) research
Group, National Wildlife Research Institute IREC (CSIC-Universidad de Castilla
- La Mancha). Ronda de
Toledo s.n. 13071 Ciudad Real, Spain. Christian.Gortazar@uclm.es
Christian Gortazar (San Sebastián, 1967) got a Degree in Veterinary Sciences at Universidad de Zaragoza, in 1990, and a PhD at the same University in 1997. Since 1999, he is Professor at IREC, a multidisciplinary research institute dealing with
conservation and management of wildlife and their habitats (www.uclm.es/IREC). His lecturing on wildlife diseases is part of IRECs MSc and PhD
programs, where he has mentored 12 successful international PhD students. He
has acted as principal researcher in numerous grants and contracts on wildlife epidemiology
and disease control. Research interests include viral, bacterial and parasitic
diseases of wildlife, with emphasis on the epidemiology and control of relevant
diseases shared with livestock and humans, such as tuberculosis. http://www.researcherid.com/rid/E-7918-2012
Martin Beer
Director of the Institute of Diagnostic Virology, Friedrich-Loeffler-Institut

Education(Academic Qualifications):
DMV, Habilitation (venia legend for Microbiology)
Board certified specialist in veterinary Microbiology and Virology.
Employment:
1992 - 1995 Doctoral thesis 1995
1995 - 2000 Scientist at the Institute for Medical Microbiology, Infectious and Epidemic Diseases, Veterinary Faculty,Munich (Germany)
2000 - present Senior scientist at the Friedrich-Loeffler-Institut, Isle of Riems
2000 - 2004 Head of the National Reference Laboratory for BHV-1 and BVD
2004 - present Director of the Institute of Diagnostic Virology,
Friedrich-Loeffler-Institut, Isle of Riems
Expertise (summary of research activities)

18-year expertise working with different animal viruses, in particular Pestiviruses
(BVDV, BDV and CSFV), animal Herpesviruses (BHV-1), Influenza A viruses and
Orbiviruses, with special emphasis on the development of novel vaccines and
diagnostics. Recent research projects are focussed on new diagnostic systems (e.g. real-time PCR and microarrays), and the development of marker vaccines as well as marker diagnostics allowing differentiation between vaccinated and infected animals (DIVA-principle). Recent research is also focussed on the pathogenesis of Avian Influenza virus (AIV), Bluetongue virus (BTV) and Schmallenberg virus (SBV).
Francisco Javier REVIRIEGO GORDEJO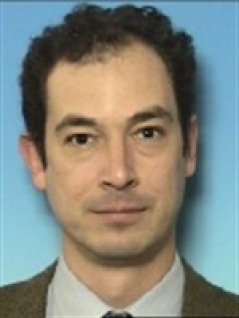 Dr Francisco Javier REVIRIEGO GORDEJO obtained his PhD (1999) in Veterinary Epidemiology from the Universidad Complutense de Madrid and his degree (1988) in Veterinary Science from the same university. He worked as Official vet for the Autonomous Region of Castilla y Leon where he was responsible for implementing eradication programmes, BSE regional surveillance programme and from 1991 to 1996, he was Head of the Animal Health Laboratory of Avila and before worked as a veterinarian with the Pig Farmers' Association from 1990 to 1991.
He joined the European Commission (DG SANCO) in 2001 as a Legislative Veterinary Officer. In 2005 was Head of Sector Epidemiology and Eradication, and since 2008 is as Head of the Sector Disease Control and Identification.
In addition to his work at DG SANCO, Dr Reviriego Gordejo participated in a number of World Organisation for Animal Health (OIE) ad hoc groups on brucellosis, tuberculosis, bluetongue, epidemiology and modelling. He is founding member of the Spanish Veterinary Laboratory Diagnosticians Association and the Spanish Veterinary Epidemiologists Association. He holds a postgraduate diploma (2000) in Statistics and Design in Health Sciences.
Serge Morand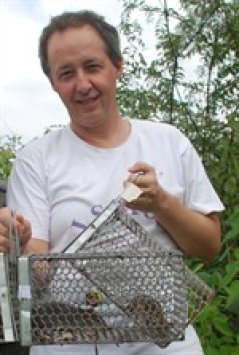 Serge Morand is interested in evolutionary ecology of host-parasite interactions and population ecology of parasites and pathogens. Field parasitologist, he is concerned at the role of biodiversity as risks and insurance for zoonotic emerging infectious diseases. He is conducting several projects on the impacts of global changes on the links between biodiversity and health in Southeast Asia, using rodent-borne diseases as a model. He is the co-author of several articles and books on these domains. Serge Morand is
member of the scientific board of the French Research Foundation for Biodiversity (FRB) and is currently animating the project ATP CIRAD "Emergence and sanitary risks".
Guus Koch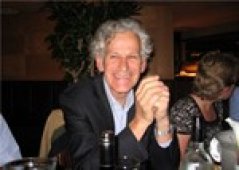 Guus Koch is employed as researcher by the Central Veterinary Institute (CVI) part of Wageningen University and Research since 1983. He performed research to the immune system of chicken, pathogenesis and diagnosis of viral infections of poultry notably infectious bronchitis, chicken anemia Marek disease and finally ND and AI. Since 1992, he is head of the Dutch national reference laboratory for Avian Influenza and Newcastle disease. During the high-pathogenicity Avian Influenza epidemic in 2003 in the Netherlands he was member of the CVI crisis team and participated in the National Crisis Team at the former Ministry of agriculture. In 2004 he was stationed at the WHO office in Beijing to advice on outbreak control of HPAI H5N1 in China.
Currently he is working senior scientist and head of Dutch NRL for AI and ND at the Department of Virology, CVI WUR - Lelystad, The Netherlands.